One of the greatest hassles in the corporate world is the back-and-forth scheduling of meetings. Calendly, an automated scheduling software has taken strides to solve this problem. In this article, we will discuss all you need to know about Calendly login, from the basic steps to advanced features. Let's see.
What is Calendly?
Calendly is a scheduling software that allows individuals and businesses to set appointments without the usual back-and-forth emails or phone calls. By simply setting up your availability and sharing a link, you allow others to book time slots that work for both parties.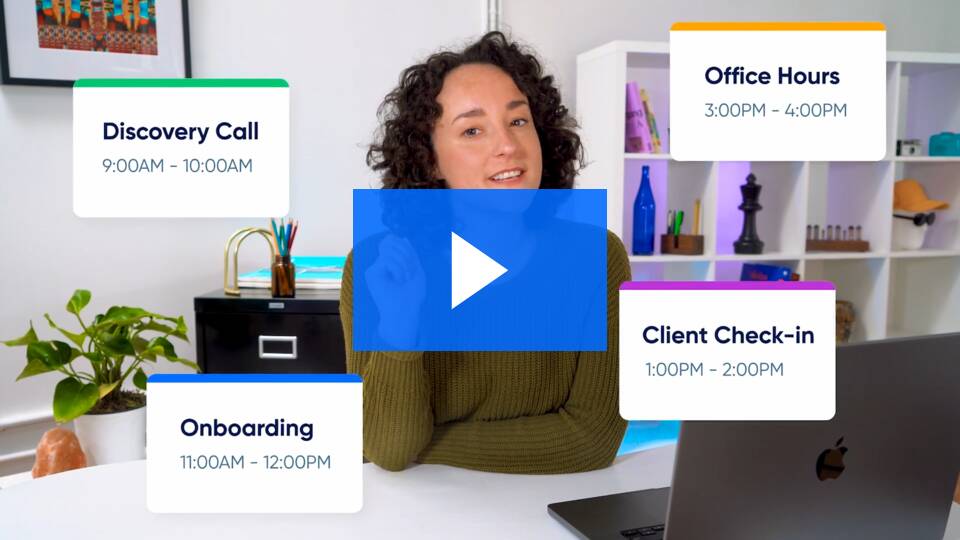 Calendly Login: A Step-by-Step Guide
Before you can enjoy the amazing features of Calendly, you need to login into the system. Whether you're a new user needing to sign up or an existing user, these steps will guide you through the process.
Step 1: Navigate to the Login Page
The first step is to navigate to the Calendly login page. Here, you'll find two options: "Sign In" for existing users and "Sign Up Free" for new users.
Step 2: Enter Your Details
If you're an existing user, enter your credentials under the "Sign In" tab. If you're a new user, click on "Sign Up Free," where you'll be asked to enter your name, email address, and choose a password.
Step 3: Verification Process
For new users, after you've entered your details, a verification email will be sent to your registered email address. Open this email and click on the verification link to verify your account. After clicking the link, you'll be redirected back to the Calendly site.
Step 4: Complete Your Profile
Once your account is verified, you can proceed to complete your profile. This includes filling out your full name, and organization (if applicable), and setting your availability.
Step 5: Login Successful!
Now that your profile is set up, you can sign in anytime using your email and password.
One frequent question around Calendly login is the possibility of login errors. Here are some potential Calendly login errors and issues that users may encounter:
Incorrect Email or Password: This is one of the most common login errors. It happens when the email address or password you've entered doesn't match the one registered with your account.
Account Not Verified: If you're a new user and you haven't verified your email address, you might encounter login issues. Calendly sends a verification link to the email address you've registered with; clicking this link verifies your account and allows you to log in.
Forgotten Password: If you've forgotten your password, you won't be able to log in. However, you can request a password reset link from the Calendly login page.
Account Suspension: If your account has been suspended due to violations of Calendly's policies, you won't be able to log in.
Technical Issues: Sometimes, technical issues can prevent you from logging in. This could be a problem with your internet connection, browser, or a glitch on Calendly's end.
The Calendly support page provides useful guides on troubleshooting these issues.
Noteworthy Features of Calendly
After you've completed the Calendly login process, you will have access to a wide array of features. Here are some of the most noteworthy ones:
Scheduling: Set your availability and let your invitees book a time that's convenient for both parties.
Event Types: You can create different types of events (e.g., 15-minute check-ins, 1-hour meetings) and share the corresponding links with your invitees.
Calendar Integration: Calendly integrates with most major calendars, including Google, Outlook, Office 365, and iCloud. This ensures you never get double-booked.
Time Zone Intelligent: Calendly automatically detects the time zone of your invitees, making it perfect for arranging meetings with people around the world.
Group Events: Arrange events that multiple people can sign up for at the same time. Useful for webinars, tours, workshops, and classes.
Pricing
Calendly offers three pricing tiers: Free, Premium, and Pro.
Free Tier: This includes access to all basic features like scheduling and calendar integration but is limited to one event type.
Premium Tier ($8 per user/month): The premium tier gives access to unlimited event types, customizable notifications, and integrations with apps like Zoom and Salesforce.
Pro Tier ($12 per user/month): The Pro tier provides everything in the Premium tier plus advanced features like SMS notifications, payment integrations, and premium support.
Teams ($16): The Teams version includes the same features as the other plans but is tailored for a more professional setting. This version is designed to foster collaboration, productivity, and streamlined communication within professional teams, making it a more sophisticated choice for businesses.
What Sets Calendly Apart From Competitors?
While there are several scheduling tools on the market, Calendly stands out due to its simplicity, robust features, and affordable pricing. Here's what makes it unique:
Ease of Use: Calendly is intuitive and user-friendly, making it simple for both users and their invitees to navigate.
Versatility: Whether you're a freelancer, a small business, or a large enterprise, Calendly has features that cater to your needs.
Integration: Calendly's wide range of integrations, from calendars to video conferencing and payment tools, make it an all-in-one solution for scheduling.
Customization: From personalized Calendly links to customizable reminders and confirmations, you have the power to tailor the scheduling experience to your brand.
Wrapping Up
Calendly is a versatile, user-friendly scheduling tool that streamlines the appointment-setting process. With a straightforward login process, robust features, and reasonable pricing, it's no wonder that it's a popular choice for individuals and businesses alike.
Yet, it's important to remember that no tool is one-size-fits-all. Alternatives like Callendo, Acuity Scheduling, and SimplyBook.me offer similar functionalities and may better suit your needs depending on your specific requirements.